xithyl
Try to convert win 10 TP 10074
Code:

10074.0.150424-1350.fbl_impressive_CLIENTENTERPRISE_VOL_x86fre_en-us_290be6414cdd4200917bba817a68ad45830382c0.esd
I got this error!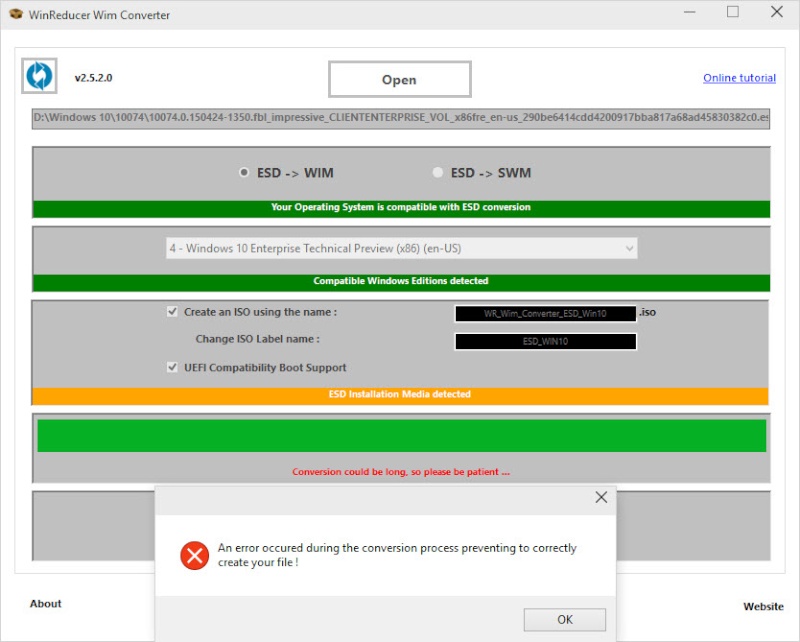 Hey xithyl,
Have you decrypted your ESD file ? Otherwise it will hang with the same message you got ...
Have a good day !
xithyl
I tried.... but fails....
any option include on feature 
[You must be registered and logged in to see this link.]
version.....
Hey,
Maybe in future version ...
xithyl
Finally i did it...
created successfully - en_windows_10_pro_10074_x86_dvd.iso
waiting decrypt option on upcoming wim converter version...
Permissions in this forum:
You
cannot
reply to topics in this forum