hauser.markus
on Tue 2 May 2017 - 11:40
Hey Winter!
I have two small issues when reducing with WinReducer. In my *.wccf the Windows Games and the RAS-Connection Manager are not selected but after the reduction they are not shown anymore in the Control Panel where you can 'add/remove Windows Features'. Can you please have a check on that? This would be great!
Here are two pictures showing my problem: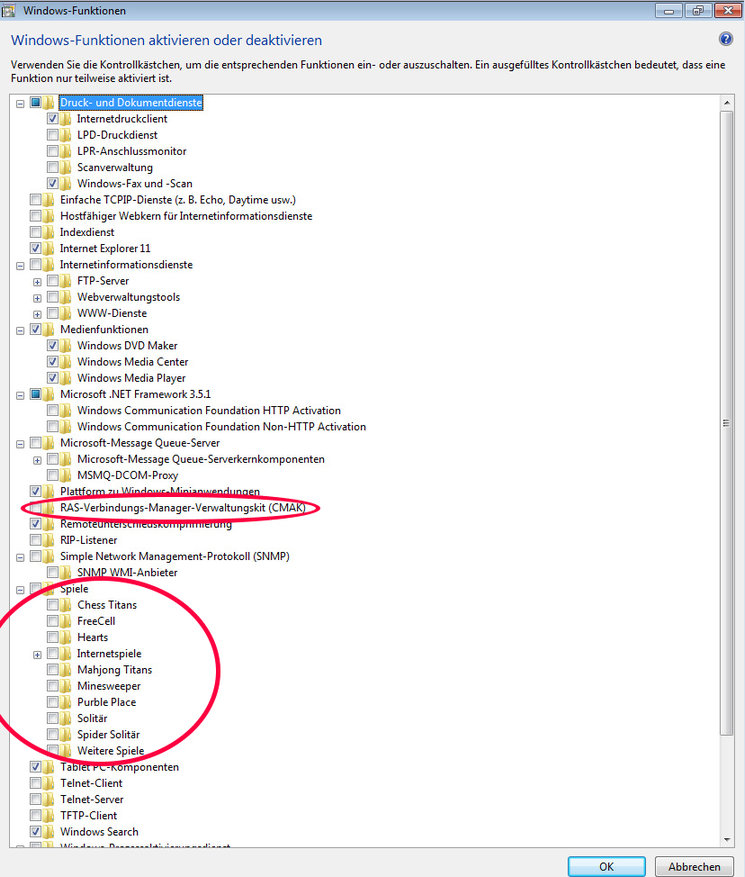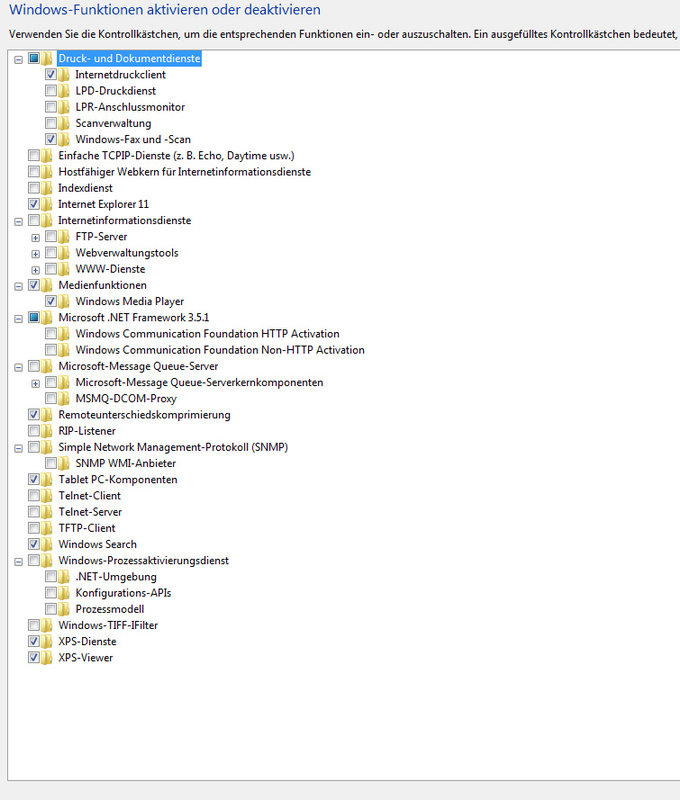 The first one shows an untouched Windows 7 SP1 with all the lastest updates integrated.
The second one shows this particular Windows after the reduction with WinReducer.
Here is my *.wccf:
http://www56.zippyshare.com/v/iZrTiNX6/file.html
All the best and kind regards,
Markus
hauser.markus
on Wed 17 May 2017 - 14:04
Ok, so I looked into this topic a little bit and although I haven't found out what is causing this bug, I can tell you what does not. I first thought it might be related to "Optimizations" like "ISO - Boot - Clean Boot Wim" or something in this area, but it also happened without applying any of these. So I believe it has to do with either removing one of the three features (DVD-Maker, Media Center, Sidebar) I removed, or is maybe related to some protection.

Kind regards,
Markus
KrX
on Thu 19 Oct 2017 - 22:35
hello,

it seems to happen because files and also registry entries are removed with contain this in the name:

MultiplayerInboxGames
InboxGames
PremiumInboxGames

when most of them are removed it still looks fine in the features window but you cant enable any games
hauser.markus
on Fri 20 Oct 2017 - 14:04
Hey KrX!

Thanks for your Input. So it not only has to do with the registry key we talked about but aswell with these features? So to be able to still use them I need to keep them, or is there maybe another way, like put some files and registry entries to the protection list of Winterstorm?

All the best and if there is something I can do to help you investigating this further, just tell me please.
Markus
KrX
on Fri 20 Oct 2017 - 14:22
yes i think it would be best to splitt them from those components and only if all games are remoevd to delete those files and registry keys
hauser.markus
on Fri 20 Oct 2017 - 16:18
Great to hear that! Then we can now only hope, that Winter will integrate this in the next version of WinReducerEX70!

Thank you for your time guys!
Markus
on Fri 20 Oct 2017 - 16:42
Hello,
Yes, I confirm ... I will include it in the next build

Cheers.
hauser.markus
on Wed 23 May 2018 - 14:26
Hey Winter!

Did you manage to fix the RAS Connection Manager aswell or just the games?

All the best and kind regards,
Markus

Permissions in this forum:
You
cannot
reply to topics in this forum