Hanyo
on Sun 22 Oct 2017 - 16:24
Does EX-100 support LTSB versions?
on Sun 22 Oct 2017 - 16:25
Hello Hanyo

It should be compatible.
Hanyo
on Fri 27 Oct 2017 - 16:07
Unfortunately not. The unattended.xml seems not to be compartiblewith the LTBS2016. When I activate unattended setup, I get an error message in the beginning of the setup, saying EULA can't be found. With a Win10Pro-ISO the same unattended.xml works fine. When I disable unattendet setup completely Idon't get this message but setup never finish because of a loop: Whatever I do, I always get again the following page: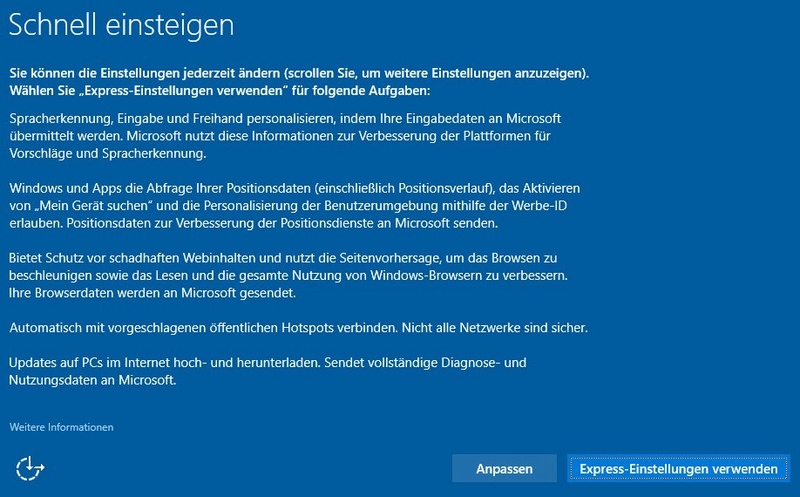 [You must be registered and logged in to see this link.]
Hanyo
on Fri 27 Oct 2017 - 22:30
Also removing "Telemetry" doesn't change it. For me it's proofed that LTSB- and Professional-version are not compatible and therefore it seems to be not a good idea to use Winreducer for LTSB.

I want to explain my interest for LTSB: In a normal version it's not possible to control which updates are installed, especially there is no way to prevent the install of feature updates. That's why I removed "Windows Update" completely in my Professional-ISO. I would prefer to install security updates but no feature updates. That's what LTBS-versions do. So I hoped that I can apply Winreducer on a LTBS-ISO. It's a pity.
on Fri 27 Oct 2017 - 23:00
Hello,
1) Have you tried without the unattended.xml ? How this work without ?
2) Have you removed some WinReducer components in your ISO ?
3) I do not have an LTSB ISO, but if I have a way to get one, I will be able to fix this.

Hanyo
on Sat 28 Oct 2017 - 11:52
I must correct myself. I made my tests with a N-version with integrated updates: 1607 Build 14393.1770.

Now I tested a non-N-version with no integrated updates: 1607 Build 14393.0 (this one I sent to you by PM, Winter) and setup runs through.
Hanyo
on Sat 28 Oct 2017 - 23:17
Setup runs through but the installation isn't working. Klick on "Updates" causes an error. The 
[You must be registered and logged in to see this link.]
 works fine with Pro.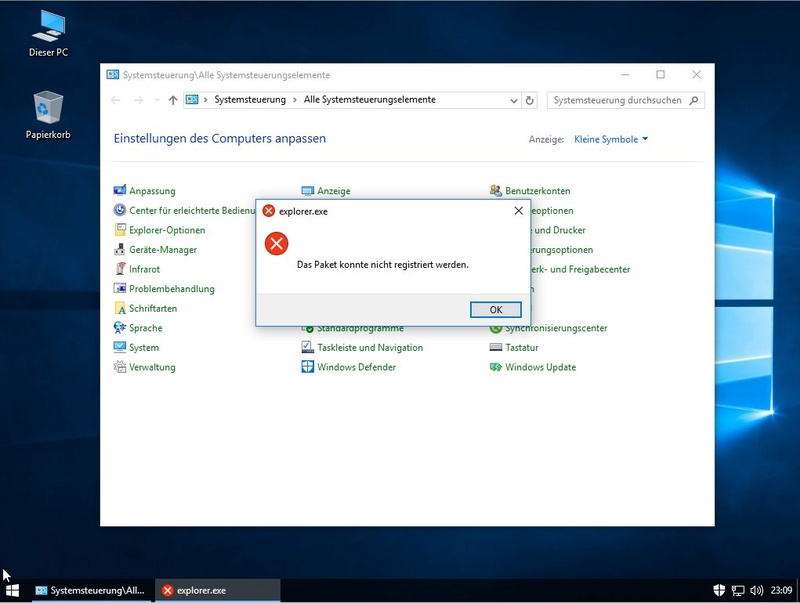 Hanyo
on Fri 10 Nov 2017 - 16:46
I tested it again with v1.9.3 with the same result. Winter, could you reproduce the trouble with the ISO I sent you?
on Sat 11 Nov 2017 - 0:02
Hello,

I will execute some preliminary tests this week-end.

I will let you know about it, as soon as possible.
bimbla
on Wed 15 Nov 2017 - 7:43
Hello,

I am using WR EX-100 with Win10 LTSB too.
I would like to make a few comments based on my experience:

1. WR works best on computer with the latest .net installed (4.7.1). If .net is not updated, it tends to be unreliable.

2. It works well with LTSB. I am unable to figure out a way to attach the preset. Will do so when I do.

3. I was able to integrate .net3.5 but am having trouble with .net3.5 applications. I am not sure how to isolated the issue and could use help here.
Permissions in this forum:
You
cannot
reply to topics in this forum