Hanyo
on Mon 16 Jul 2018 - 8:38
Message reputation : 100% (1 vote)
I created an ISO just with integrated updates from Winreducer Update Catalog, with update-cleanup and with WinXsX folder cleanup (klick here for WCCF). It's not installable, it's ending in a reboot-loop with this errormessage: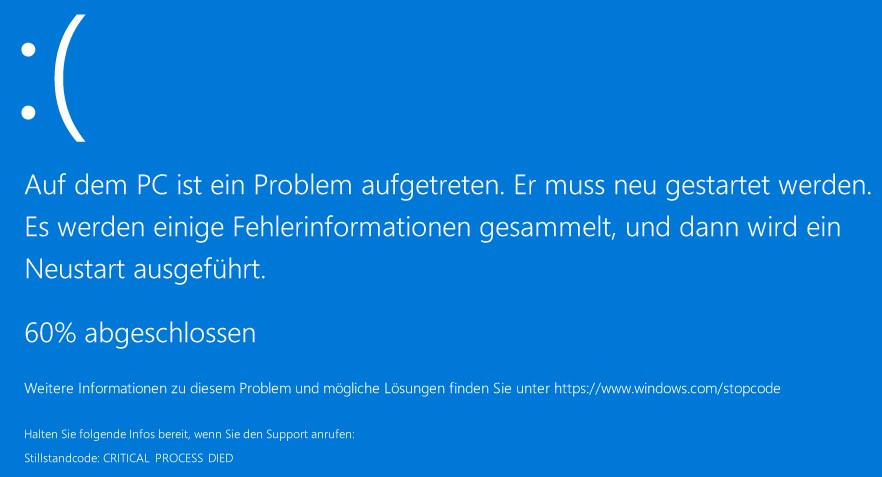 When I use this ISO for further reducings, the installation hangs with a blank screen. When I just integrate the uptdates with update-cleanup without WinSxS-cleanup, I get a functional ISO, even when I uses WinSxS folder cleanup in my reducing-WCCF. The reason is obviously that the the order of update cleanup and WinSxS cleanup is reversed in both cases:
1. update integration, 2. WinSxS cleanup, 3. update cleanup  --> installation failure
1. update integration, 2. update cleanup, 3. WinSxS cleanup  --> working
When you integrate updates and reduce the ISO in one pass you have the first case and get an unfunctional ISO. And that's why you must call it a bug.
on Wed 18 Jul 2018 - 11:43
Hello,

I confirm the bug, and I'm working on it ... I successfully tested a fix but I'm doing more tests to verify. So I will let you know today.

Thanks for your detailed report !
on Wed 18 Jul 2018 - 18:17
SOLVED in v1.9.22.1 [VIP] and v1.9.23.0 !

Hanyo
on Fri 27 Jul 2018 - 8:58
I can confirm: works with v1.9.23.0

I must correct myself: updating, update cleaning and reducing in one pass is working now, but still my wccf posted above does not give an installable ISO. Installation hangs in a loop, it jumps back from "Services" to "Welcome" infinitely. So this thread can't be marked as "solved".
Hanyo
on Sat 28 Jul 2018 - 11:28
on Sat 28 Jul 2018 - 13:30
Hello Hanyo

I tried with your wccf :
- v1607 LTSB
- v1803 Pro
- v1903 Home
And I did not experienced the trouble you described.
Which v1803 edition (Pro, Home, Enterprise, ...) are you trying to customize ?
Hanyo
on Sat 28 Jul 2018 - 15:02
1803pro in Oracle VirtualBox
Hanyo
on Sat 28 Jul 2018 - 15:13
Actually I have the same issue with an unchanged 1803pro. So it's not a winreducer bug. I never had this before and I don't have it with a winreduced ISO. Does anyone has an idea what could cause this bizzar behavior?
Hanyo
on Sun 29 Jul 2018 - 16:11
I solved that problem with the installation loop without knowing exactly how. Probably a mishandling of virtualbox. But unfortunately I must report that this topic isn't solved anyhow.
When I use my wcf posted in this thread SMB1 isn't working. It's looks as if it's the same error as this:
[You must be registered and logged in to see this link.]
Hanyo
on Mon 30 Jul 2018 - 8:26
When I make an ISO with the same wccf, it's smaller when I produce it in two passes (first step with my wccf above) as if I produce it in one step.

Permissions in this forum:
You
cannot
reply to topics in this forum