ruchirrathore
on Thu 30 Aug 2018 - 19:38
Hi, I recently downloaded Wn10 build 18219 using uup dowmloader and complier website https://uup.rg-adguard.net/index.php
I am using winreducerex100_x64 v 1.9.24. Problem happens when I try to load iso into winreducer. After it reaches a certain percentage, somethiing triggers its exit, and I got a popup asking for permission to quit winreducer. See the attached pic. When I choose NO on this screen, winreducer freezes,
Please tell me if v1.9.24 has any compatibility issues with buiid 18219?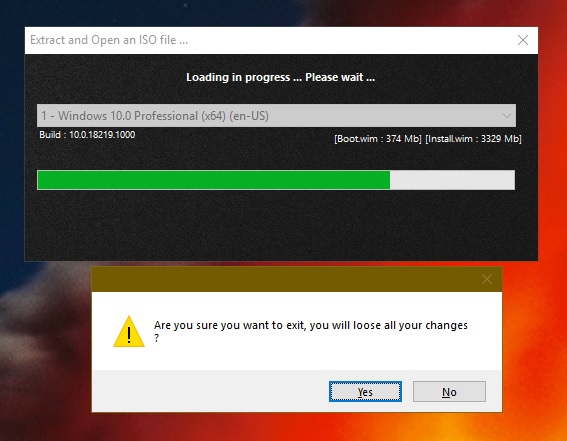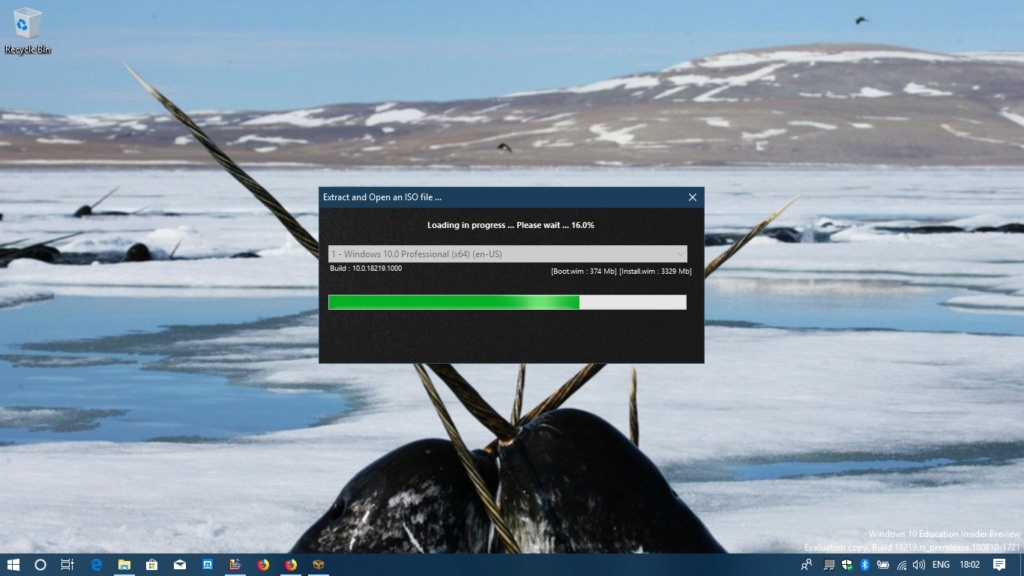 on Thu 30 Aug 2018 - 21:27
Hello

You are using insiders builds, the version 18xxx (which are highly unstable) should be the basis of RS6 which is planned to be release by Microsoft in March 2019. The WinReducer support will be done only in few months, when the RS6 builds will be more stable.
During September 2018, I will start the EX-100 official support for RS5 builds, which will be released soon in the slow ring, so this is the sign of a close RS5 RTM build release.
I wish you to have a nice day !
ruchirrathore
on Fri 31 Aug 2018 - 16:37
Thank you  winterstorm2050 for a quick reply.
I understand, and was quite suspecting it. 

Anyways, looks like, I wll have to sit tight for a whille, before you start working on 18xxx builds/
Cheers


Permissions in this forum:
You
cannot
reply to topics in this forum