Da14te7
on Mon 31 Dec 2018 - 4:45
hello guys i am using windows 7 64 bit,
and i have installed Microsoft Dot net frame work 4.7 is installed..
When i am using winreducer, software installation not successful...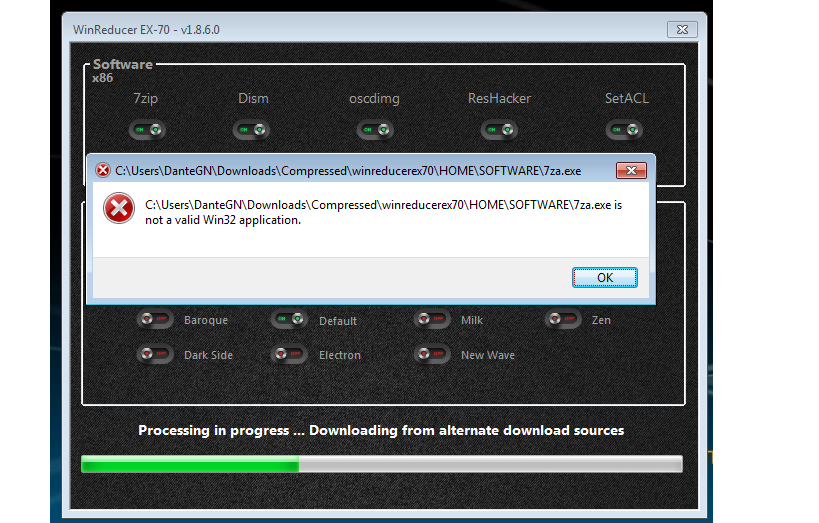 THANKS
hauser.markus
on Mon 31 Dec 2018 - 10:31
Hello Da14te7!

Unfotunatley this is a common problem and I think it is related to the security troubles occuring on the sever in August. (https://www.winreducer.net/news/winreducer-server-upgrade-important-troubles). For now the only thing we can do is wait for Winterstorm2050 to release a new All version, or you find an old version with the 3rd party software already included.

Kind regards,
Markus
on Wed 2 Jan 2019 - 14:21
Message reputation : 100% (1 vote)
Hello guys
I will upgrade the EX-70 v1.8.x.x branch to solve this trouble, during next week ... and by the way, I will also update the EX-70 Updates Catalog in the next 2 weeks
I wish you to have a great day !
Permissions in this forum:
You
cannot
reply to topics in this forum