adrian2055
Hello,
When trying to download the files for WinReducer7 or 8 I keep getting these error messages: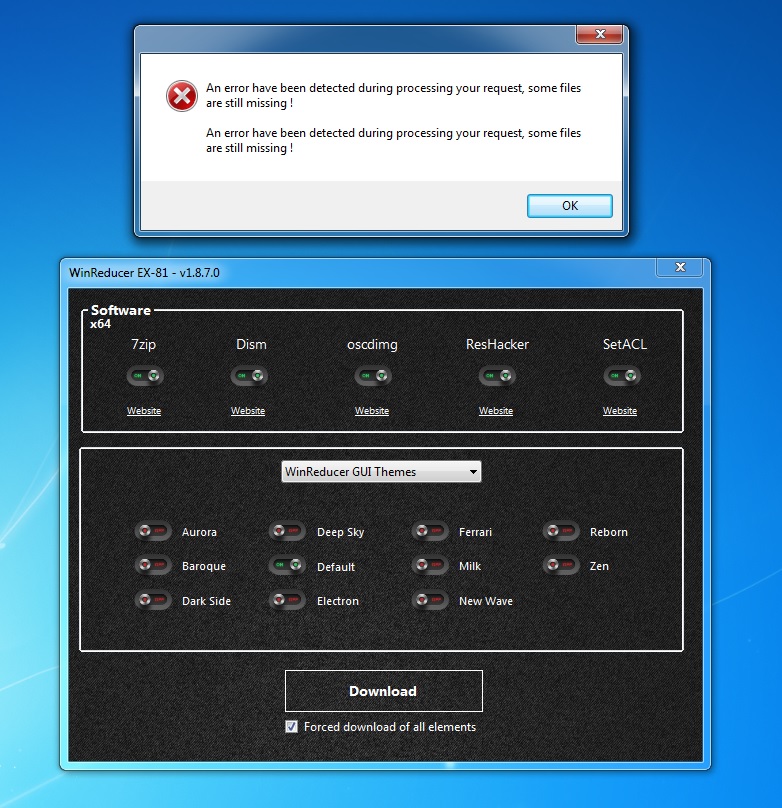 Is there any way to fix this?
hauser.markus
on Sat 5 Jan 2019 - 12:07
Hello Adrian!
Yes, Winterstorm2050 confirmed that there will be an fix for this problem soon! (https://winreducer.forumotion.com/t2530-winreucer-software-instalation-error#21155)

So please be patient

Kind regards,
Markus
adrian2055
Thank you so much for this info Markus! I really appreciate it.
hauser.markus
on Sun 6 Jan 2019 - 11:48
You are welcome!

on Sun 20 Jan 2019 - 19:49
Hello guys

The fixed EX-70 and EX-81 versions have been released today (v1.8.8.0)


Permissions in this forum:
You
cannot
reply to topics in this forum