dim
on Tue 3 Mar 2020 - 18:11
WinReducer keeps putting those 2 components on "selected > true" no matter what I choose. Saving in a new wccf doesn't help either.
dim
winter please
I am out of options, I tried to set to "false" manually and the wccf in to read only, but reducer seems to copy it and reverts it back to "true" and uses this copy from the "last used" folder.
dim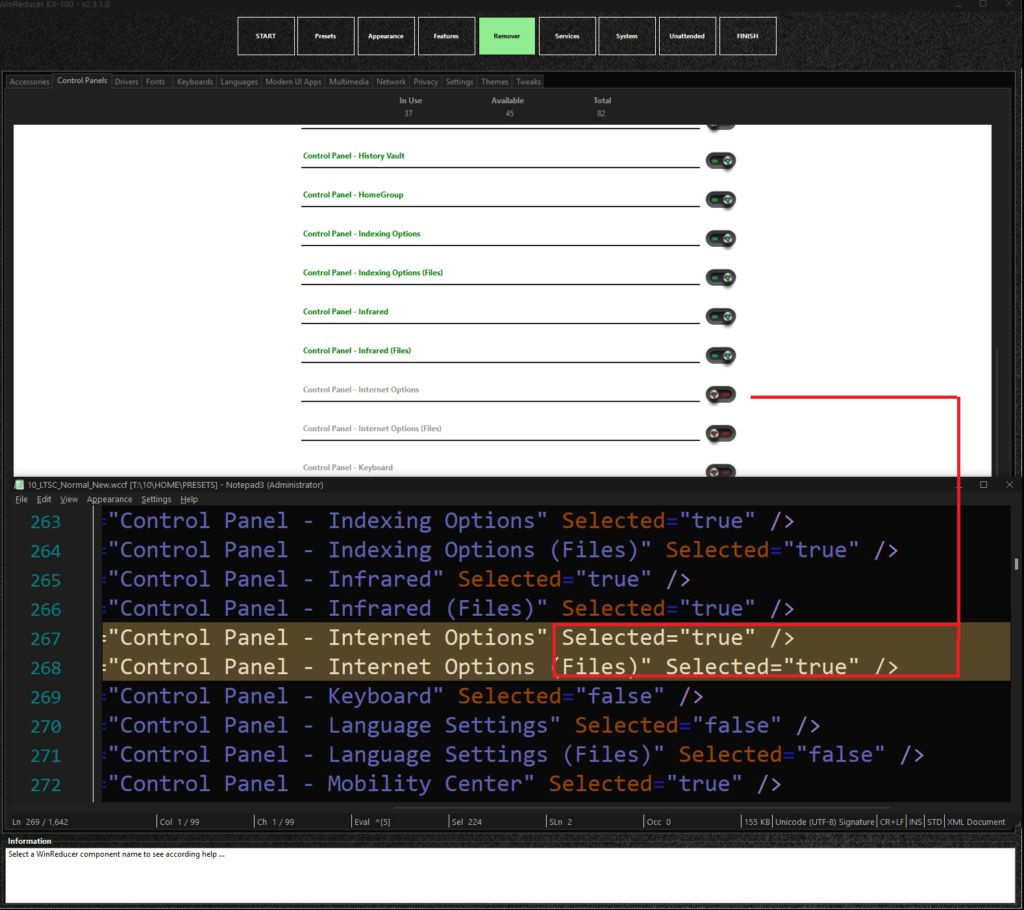 dim
on Wed 25 Mar 2020 - 12:33
ok so, after a lot of hair pulling
removing Internet Explorer 11 from Features also removes the Internet control panel regardless if it's selected for removal or not.
Choosing to keep IE 11 in the same reducing session, doesn't put back the control panel in, it leaves it out, again regardless of the actual setting.
One needs to select/deselect the panels and re-save the wccf for it to work.
Permissions in this forum:
You
cannot
reply to topics in this forum