Hen Ry
for example: Remove Empty Directories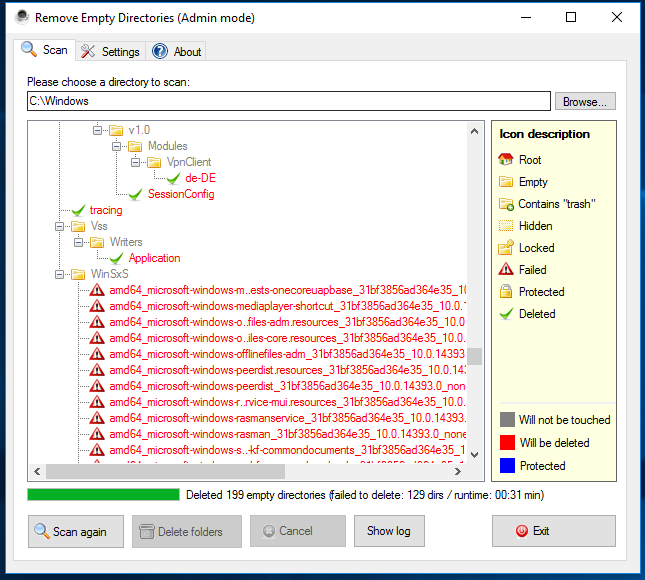 empty WinSxS Folder?
KrX
it looks like a nice tool.

can it remove empty folders that are protected or need i to take ownership manually first?
Added in my ToDo list for the next builds.

Thanks for the report !
dim
after deleting empty folders lost all start menu and taskbar functionality
notifications, calendar and volume popups etc, all gone.
Permissions in this forum:
You
cannot
reply to topics in this forum